Hey guys!
I just made a ship! I love this game and thought I would try to contribute in some way. Thanks to the developers for make this game, and the community for helping me make this ship.
This is the first ship I have built. So it took me a while and I am still working on it. But all feedback is welcome, thanks.
Here are some screens..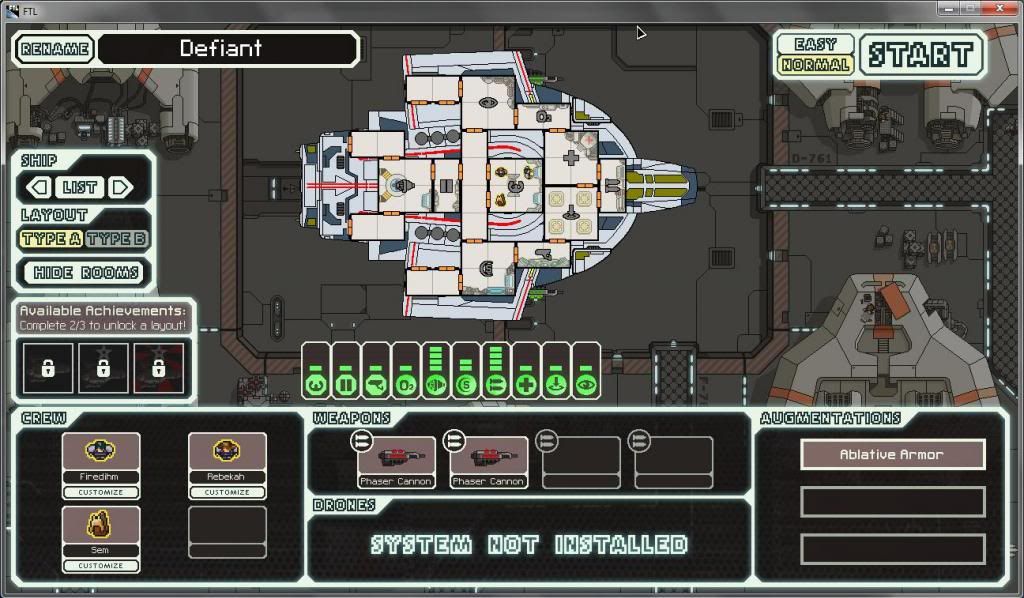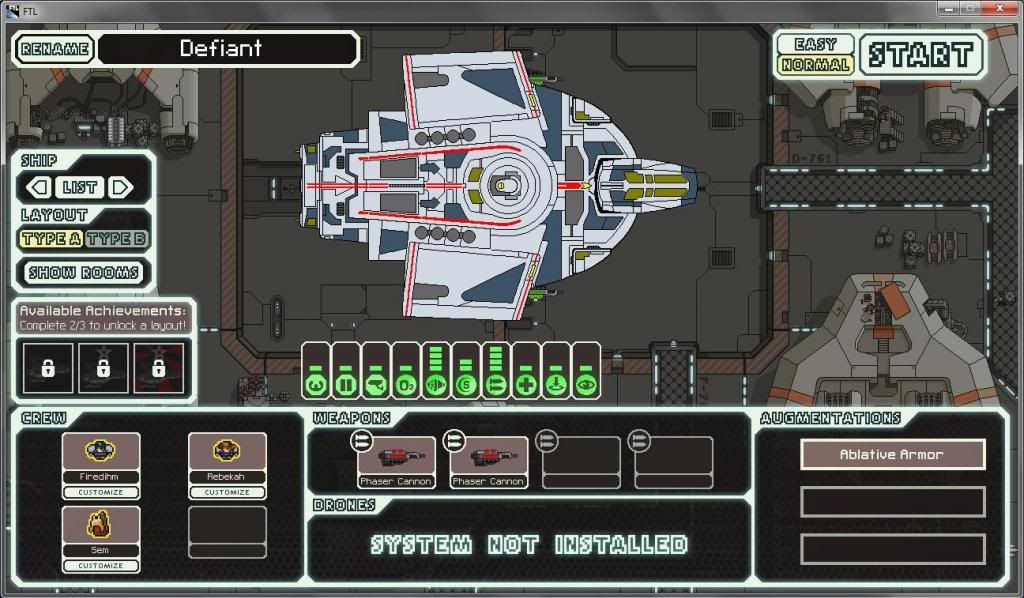 This ship takes the place of the Kestral. The layout is to as close to the actual ship as I could get it. I also did not include drones in this layout.
I know there is still a lot of work to be done, but thought I would post what I have completed so far.
Thanks to everyone who has given it a try. Your input is invaluable. New Version .63!
Download here:
https://www.box.com/s/gpm16spdzx22c35mzw3o
Changes;
Changed room layout
Added customer room images for bridge, engine room, cloak, shields, and weapons room
Room are now manned correctly
Added phaser cannon weapons
In development;
adjustment of cloak and shield images
shading ship image
weapons and weapon images
Known issues;
phaser cannons show no projectile
miniship image not working