Last Updated: 7/24/18
Latest Version: v0.17

Currently Contains:

13 New Weapons (3 Prime, 3 Brute, 2 Ranged, 3 Science, 1 Deployable, 1 All Class)
4 New Vek
Upcoming Content:

Cryogenic Vek (Targets only Mech and Friendly units, freezes anything it hits)
More Ranged weapons (I need suggestions!)
More Deployables(I need suggestions!)
More All-Class weapons (I need suggestions!)
Weapon Portraits/Icons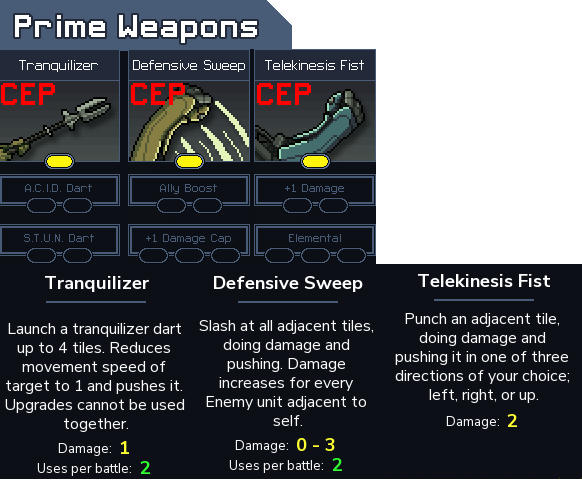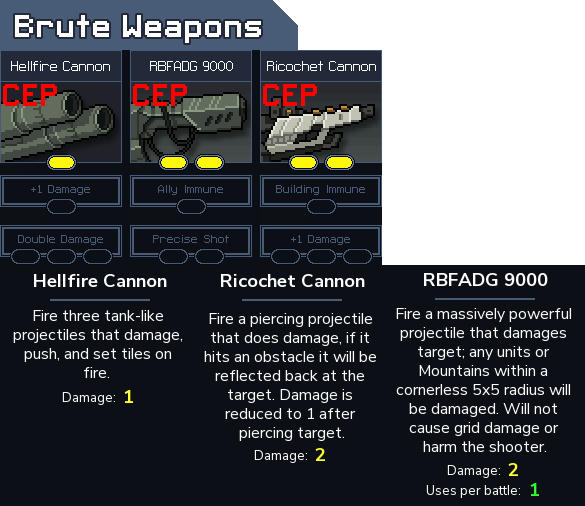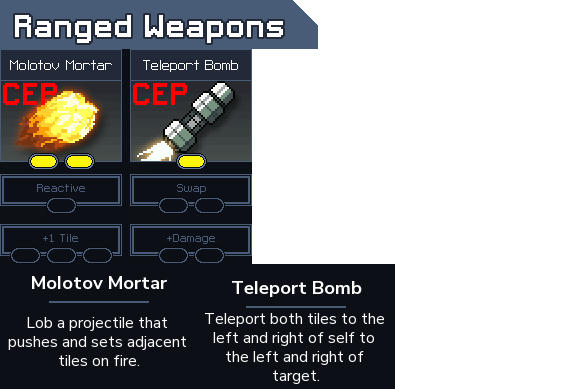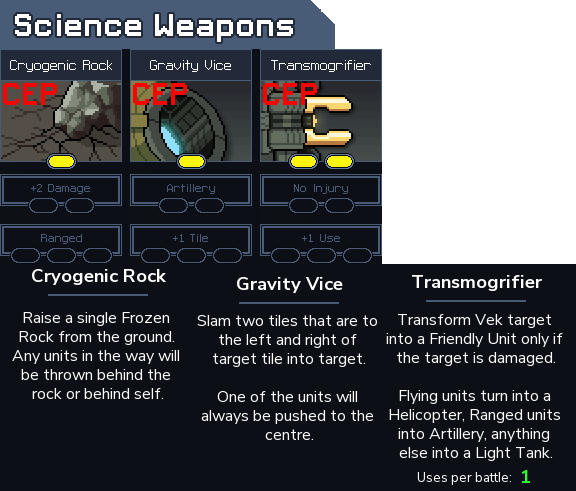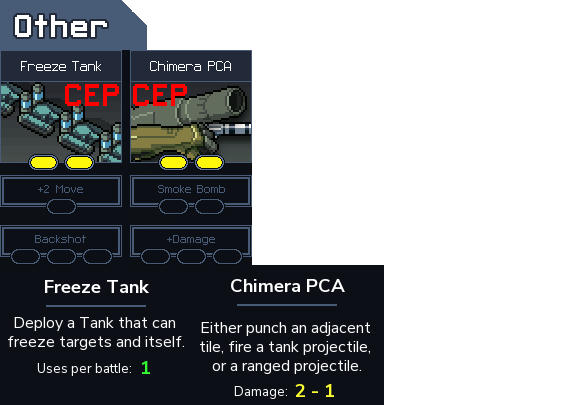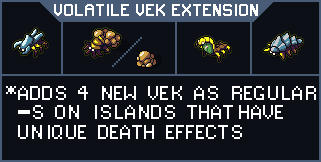 I've been working on this thing for at least 2-3 weeks; and as of right now I need suggestions and ideas! If you have any please share them in the reply section!
All weapons and enemies have been tested; there shouldn't be any issues/bugs.
DOWNLOAD: https://www.dropbox.com/s/k4irr9wfhg84p ... k.zip?dl=0 (V0.17)
Code: Select all
-------CHANGELOG-------
7/21/18: Release
7/24/18: Fixed bug with Transmogrifier. (thanks to u/BolusWalrus for letting me know!)
-----------------------