Well... I saw this Red Alert 2/FTL mod, the Legionnaire:
http://www.ftlgame.com/forum/viewtopic.php?f=11&t=27518
And I thought "Sure, the Allies are cool and all but what we need is the best unit ever from Red Alert 2 put into FTL.
You know what we're I'm talking about. A unit so awesome that the whole map has to know when one of them comes rolling out of the War Factory.

Not that one. The Floating Disc is gamebreakingly powerful but it's not awesome... not like:
And well here's my attempt at making it: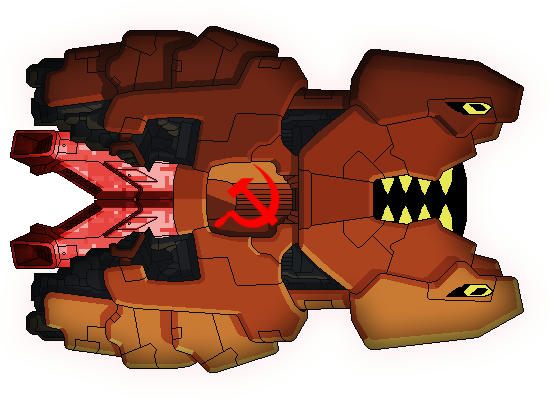 Yeah I'm terrible, but think about it... the Kirov is slow, tough and immune to fire (Helium mix optimal!) just like a Rockman. Why wouldn't the Soviets use a Rock Cruiser for the Kirov Starship?
Anyway, I need ideas on what it needs to be armed with? Regular and Ion Bombs that don't use any missiles (it's a Kirov! They never run out of bombs!) or should it have a Vulcan or something. I'm probably not going with custom sounds even though the signature bomb whistle would be good.
It'll definitely have 60HP and Rock Plating though. You ever tried shooting one down?
Seriously though, the Red Alert 2 Kirov is awesome and it needs to be in FTL!