Download:
https://mega.nz/#!ZOhgxIBJ!7ZuNHEFXl9RAie0EzQ9piLseoYdOzJiNoFMfS4JZHI8
Ship: The Lightmare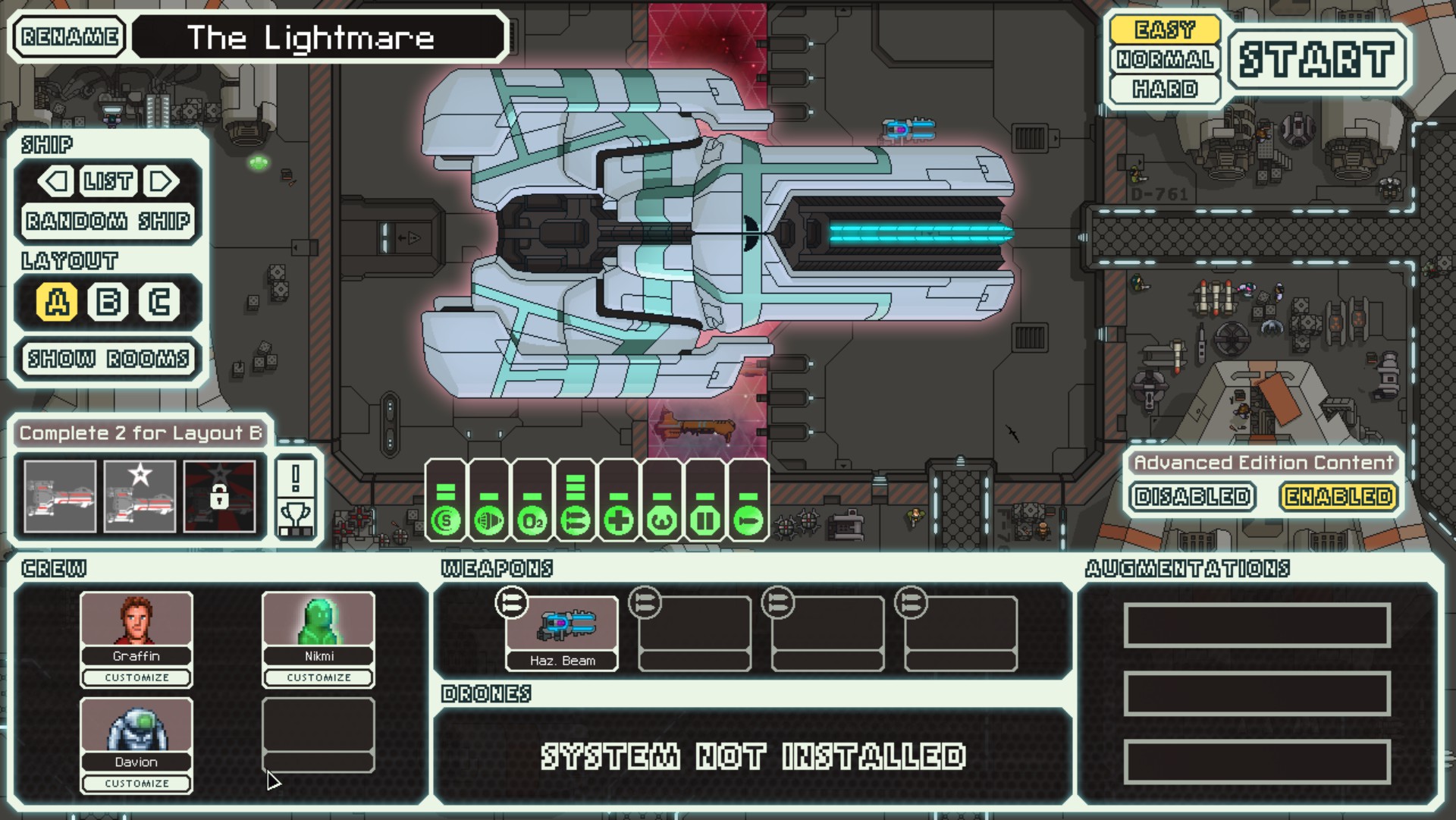 Relies on the ships artillery laser to take down enemy shields, then shoots it with the Hazard Beam to destroy the systems & crew.
Ship: The Dream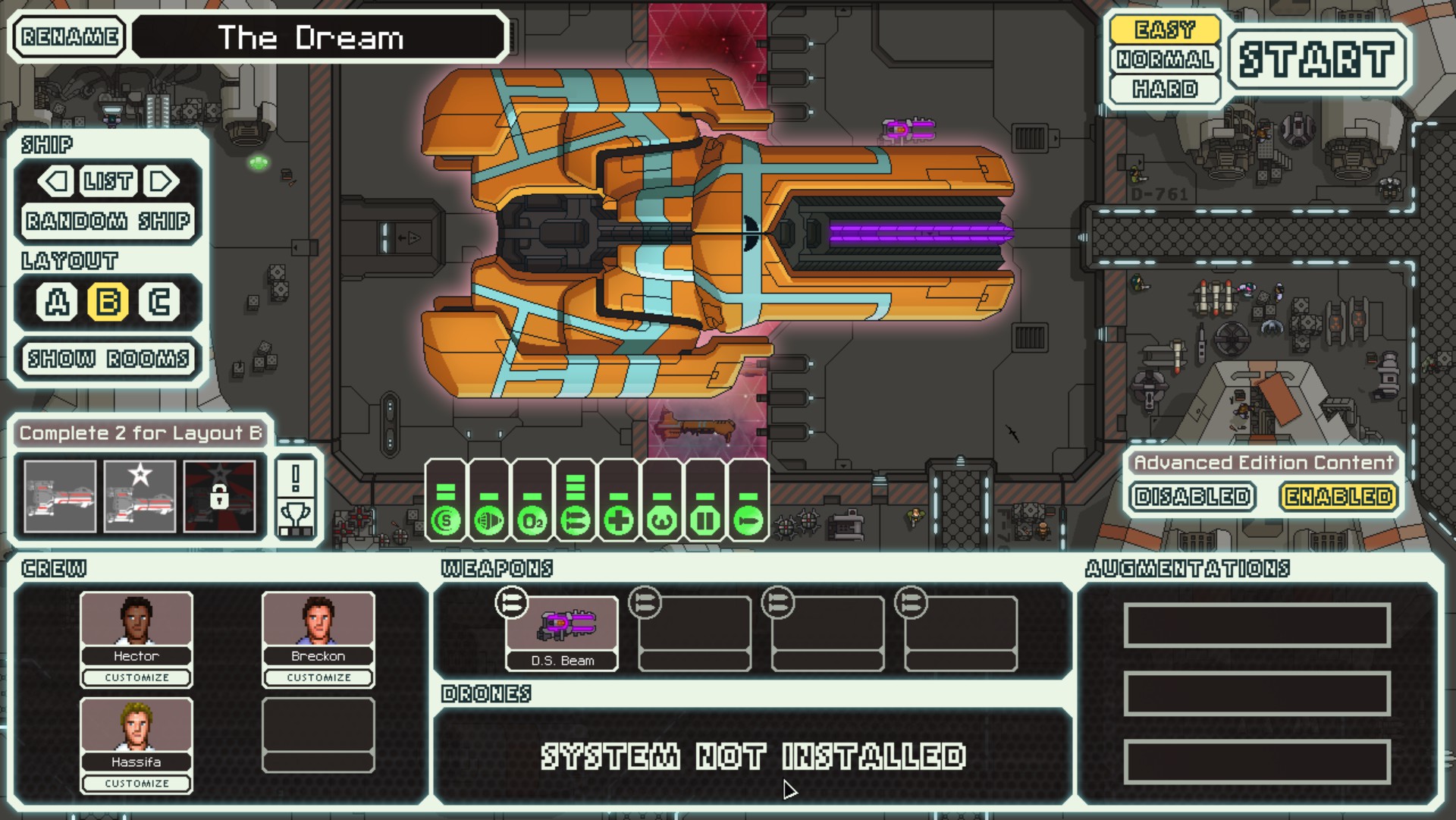 This ship uses its beam weapon to annihilate ships, and if that doesn't take them out than the railgun will.
Ship: The Nightmare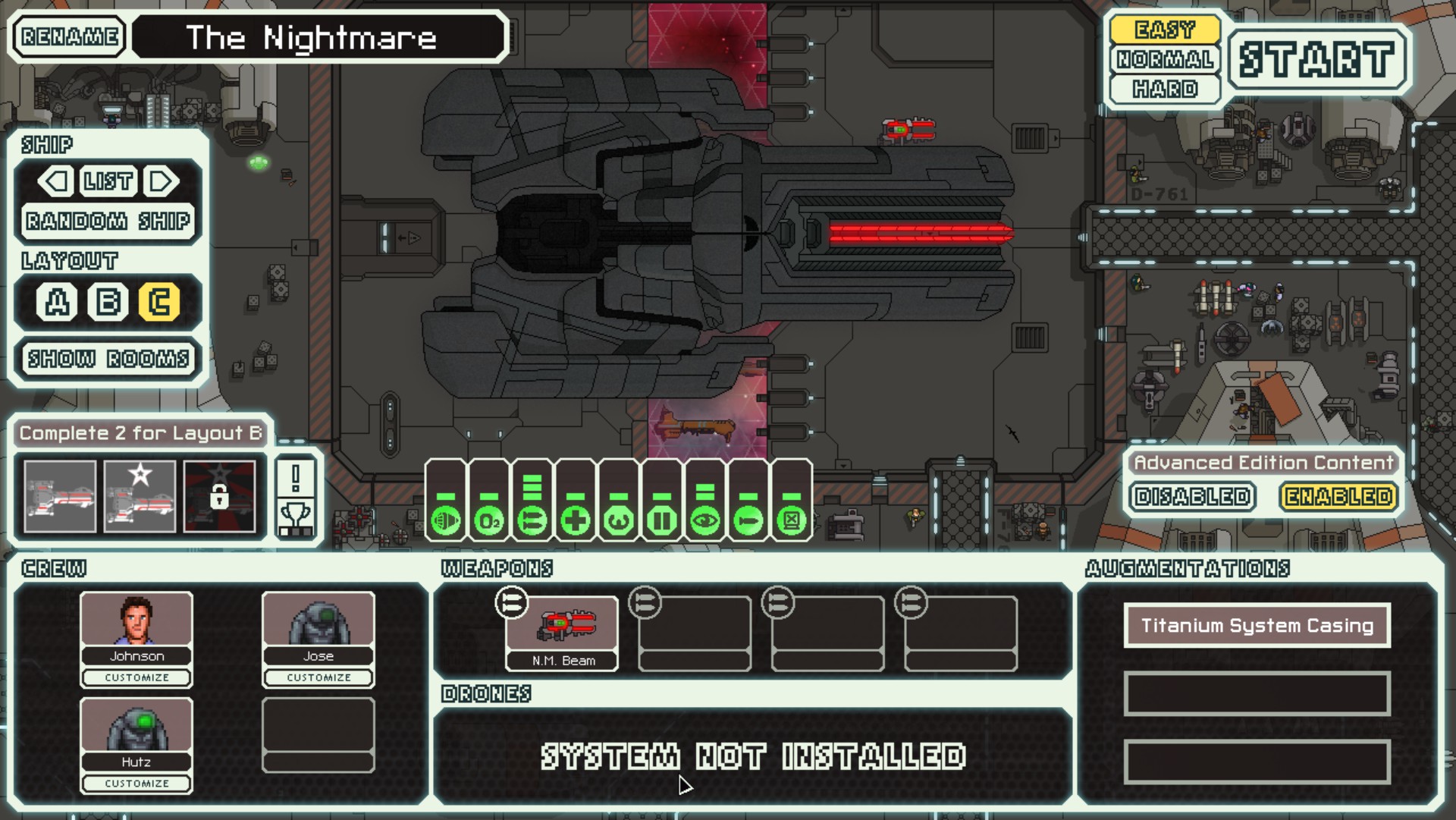 Has no shields, but the ships cloaking and hacking will keep it alive long enough for the super-weapon to charge, the Nightmare Beam melts through everything it touches.
These ships are probably extremely unbalanced, this is my first time modding FTL.

This ship includes the shields from this:
https://subsetgames.com/forum/viewtopic.php?f=11&t=32736
mod here by MantisManMike.