Ever wanted to get blown up even more often?
Shuttles
do
exist in the FTL universe. For example, if you board an enemy ship, then proceed to get your teleporter destroyed, an event box informs you that your crew has taken a shuttle back to your ship. Likewise, another event compares a ship to 'a runabout'. So I wondered: What do the Shuttles of FTL look like? Rather than be content to simply wonder, I decided to create this very mod.
I'd like to introduce the Gallei XII and the Machiavelli VII--a pair of Shuttlecraft as playable ships!
Both Shuttlecraft have lower health than your standard ship, and come with a more basic armament than your typical ships. They start with more advanced FTL drives and evasion than preset ships, however, so fleeing from your enemies is much easier. The models are the best I can do using MS paint, (I know) but I tried to make them as feel refined as possible. Both shuttles have working gibs and weapon mounts.
The Gallei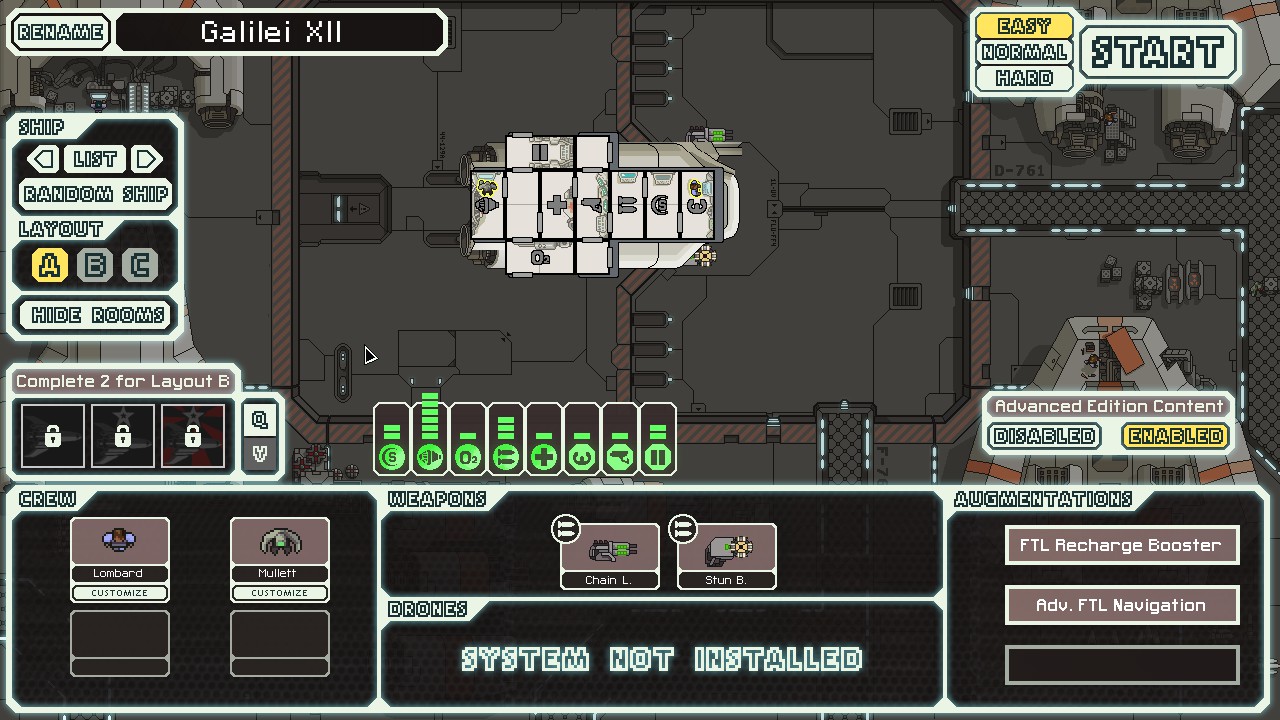 An old shuttle dating back to the days of the first Kestrel cruiser, the Gallei has served on research stations, colony ships, and even, for a short time, the Kestrel itself. The modifications it has received over the years have toughened its hull and overclocked its engines, but it still remains weaker than fully-fledged cruisers or even reinforced freighters. Time your jumps wisely--with less health, the advanced FTL drive is critical to surviving tough fights. Replaces the Stealth A.

Download the Gallei Here!
The Machiavelli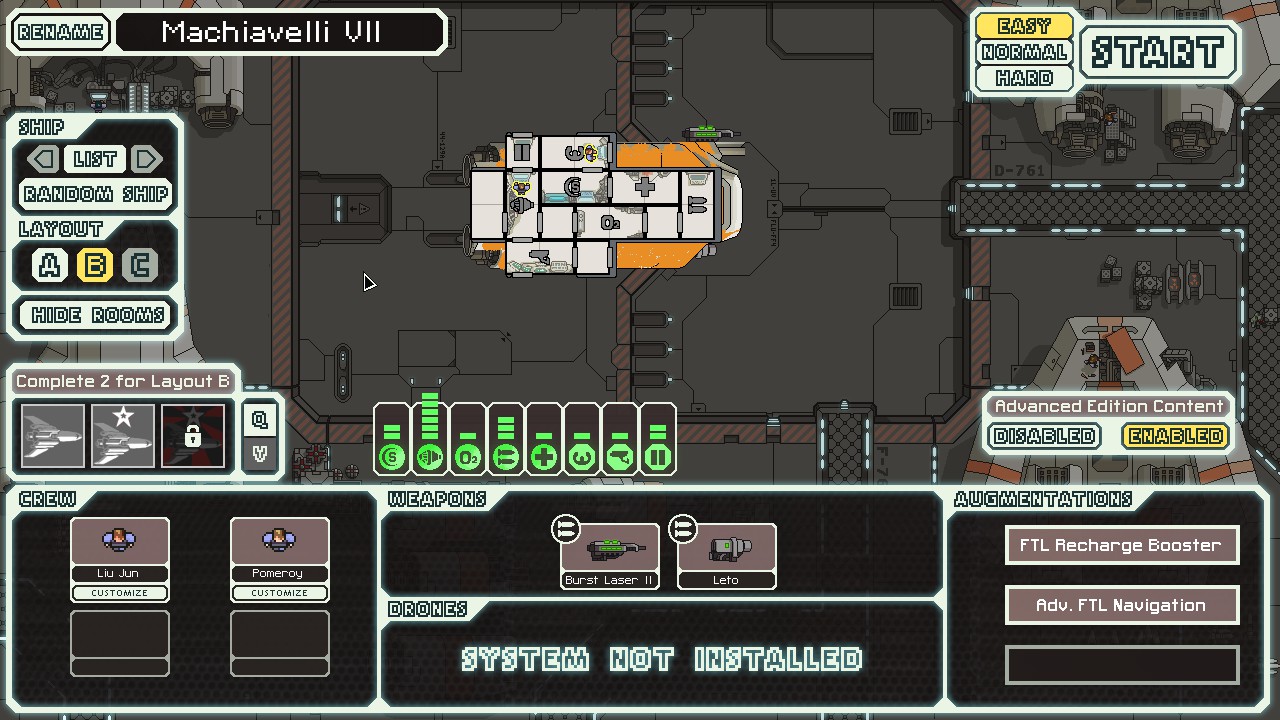 The Machiavelli was stolen by the Rebellion for a brief period of time for an infiltration mission which would be thwarted by Federation Intelligence. Before the rebels had enough time to even finish the shuttle's new paint job, the Federation managed to reclaim it after boarding and capturing the Red-Tail. This shuttle lacks the extensive modifications of the Gallei, giving it a much weaker hull. However, the Machiavelli is fitted with a more powerful armament than the Gallei, making it a glass cannon in comparison. Once again, don't be afraid to flee from battle--the ship's fragility makes running away even more important. Replaces the Stealth B.

Download the Machiavelli Here!
Additional Notes/Known Issues
I'm not sure what I should think of Mediafire. As a mod-user, I hate it, but as a modder, I love it. Huh.
The Machiavelli doesn't have a thumbnail, and the Gallei's thumbnail is bad. I know.