I decided to take upon BrenTenkage's request for Christmas-based ships:
http://www.ftlgame.com/forum/viewtopic.php?f=12&t=26518
Here's a really bad Christmas story.
Twas the night before Christmas, all throughout the Rebel base.
Not a creature was stirring, not one of any race.
The turrets were deployed by the airlock with care,
In hopes that St Nicholas soon would be there.

The Rebel soldiers were nestled all snug in their beds,
While visions of dying aliens danced in their heads.
And the General in her jumpsuit, and the Admiral in his cap,
Had just settled their bodies for a long space nap.

When out on the sensors there arose such a clatter,
They sprang from their beds to see what was the matter.
Away to the window they flew like a flash,
Deployed open the shutters and threw up the stash.

The local moon on the edge of the newly-taken sector.
Gave the lustre of danger approaching an attack vector.
Then, what to their wondering eyes should appear,
But an old Federation cruiser and weapons over here.

With a little old driver, so lively and quick,
They knew in a moment it must be St Nick.
More rapid than Ospreys his course did he came,
And he whistled, and shouted, and called out the Rebels by name!

"Now Sergeant Dasher! now, Lieutenant Dancer! now, Lieutenant Prancer and General Vixen!
On, Corporal Comet! On, Lieutenant Cupid! on, on Master Chief Donner and Admiral Blitzen!
To the escape pods! At the top of the wall!
Now dash away! Dash away! Dash away all!"

As missiles that bypassed shields did fly
The cruiser meet the barrage, dodging in the sky.
So up to the airlock the cruiser it flew,
With the ship full of toys, and St Nicholas too.

And then, in a twinkling, they heard on the hull
The whoosh of a docking clamp and the ringing of something dull.
As the Rebels drew in their heads, and were turning around,
Down into Life Support, St Nicholas came with a bound.

He was dressed all in synthetic fabrics, from his head to his foot,
And his jumpsuit was tarnished with ashes and soot.
A bundle of grenades he had flung on his back,
And just like a soldier, reached for his pack.

His eyes-how they twinkled! His dimples how merry!
His cheeks were like roses, his nose like an Earth cherry!
His droll little mouth was drawn up like a bow,
And the beard of his chin was as white as planetary snow.

The pins of several grenades he held tight in his teeth,
And an energy shield encircled his body like a protective sheath.
He had a broad face and a little round belly,
That shook when he laughed, like a bowlful of napalm jelly!

He was chubby and plump, a right jolly old elf,
And the Rebels laughed when they saw him, in spite of themself!
A wink of his eye and a twist of his head,
Soon gave them to know they had something to dread.

He spoke not a word, but went straight to his work,
Throwing his grenades, then turned with a jerk.
And sticking his middle fingers front of his nose,
Giving a nod, through the airlock he rose!

He sprang to his ship, to his infiltration team gave a whistle,
And away the cruiser flew away, dodging another missile.
But the Rebels heard him transmitting, as he flew out of sight,
"Merry Christmas to the Federation, and to the Rebels, all a good-night!"
Basically, Santa Claus is coming to the galaxy and he's decided the Rebels are on his naughty list. And when you're on Santa's naughty list, he punishes the troublemaker with hot coals. Starship-mounted hot coals. And boy does Santa have a whole shipload of them to bring about to the Rebels.
Anyway, here's the ship: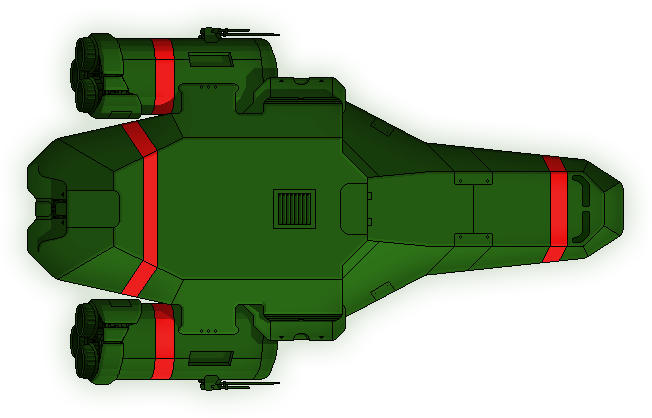 It replaces the Kestrel A, so everyone can fly it straight up out of the hangar.
Here's the Hot Coal Bomb:

You won't find it in stores, so don't sell them if you want to keep setting enemy ships on fire for free.
And it's launcher:

When the Coal Bomb delivers itself to the target ship, and when it explodes, they both have unique sounds.
So far the ship is overpowered with two of these bombs and dual lasers. If you think there should be less OP-ness, let me know.
----------------------------
You can download the ship here:
http://www.mediafire.com/download/49n5cr583oyt429/Tinstrel.ftl
----------------------------
This ship is best used with Gencool's Christmas sprites:
http://www.ftlgame.com/forum/viewtopic.php?f=12&t=26554
Merry Christmas everyone! Or since it's November... Merry November?
Special thanks to:
kartoflane, IndustrialRobot, RAD-82 and Gencool for development advice and helping make this possible.