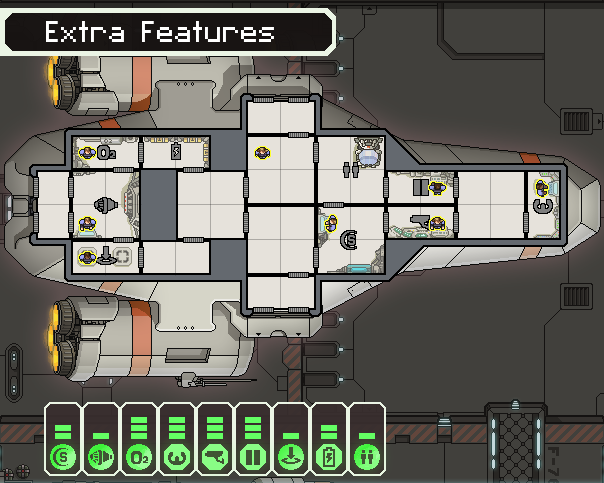 A group of extreme sports enthusiasts had this decommissioned Kestrel refitted by a very trustworthy salesperson.
Yes, it's a joke ship made by someone who can't even make a custom ship hull. Inspired by
The Potential,
(which is a ship mod I cannot recommend highly enough,) the Extra Features has maxed subsystems (plus oxygen) but no weapons besides your ample supply of humans and a teleporter. The augments are also mostly useless. Originally this ship didn't even have a cloning system or a medbay, but the supply of spare humans dried up way too quickly.

As this is my first FTL mod, please tell me if it doesn't work or if you think it could be improved. Also, I claim the title of first new and original AE-exclusive ship mod.

Download link.