So this hello everyone, this is my first mod for this game or any other, please let me know what you think or If you have any Advice
Red Tide Destroyer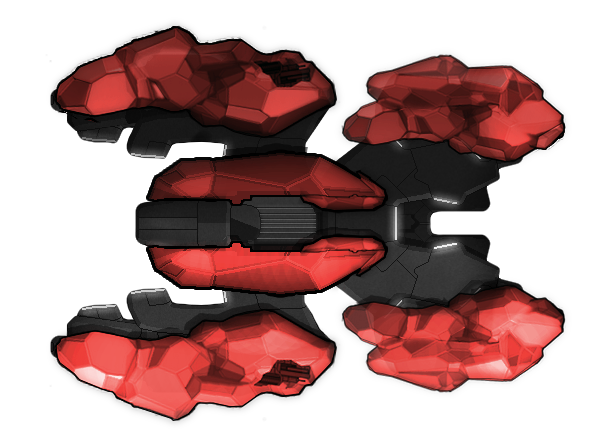 After the events the adventure of the Shivan and its fleeing federation crew, the crystal beings from the secret sector had been persuaded that it was time to open their borders and begin to interact with the other beings of the universe. They immediately turned to the Rockmen of Vrachos IV, who were their distant descendants. The Rockmen, known for their religious zealousness, naturally treated the crystal beings as gods. After the events during the voyage of the Shivan, the crystalline beings and the rockmen have collaborated using ancient and powerful crystal weapon technology and modern rock armor techniques to retrofit the newly optimized Shivan. This new Red Tide cruiser is the federations and the rocks greatest hope for striking back at the rebel fleet and restoring the rocks sacred homeland.
Equipment at start:
Rock Plating
Damaged stasis pod I was compelled to add this because it gives the player a much higher chance to find more crystal weapons and crew members
Crystal burst Starts with 2



Systems at start:




Pilot, II
Doors, II
Sensors, I
Life Support, I
Pilot, II
Engine, III
Shield, II
Weapons, III
Med Bay, I
Reactor, 10

Download Link
https://www.dropbox.com/s/w9lxx6ou7nfrjc7/Red%20Tide.ftl
https://www.dropbox.com/s/fqk8skemm20bgrt/Red%20Tide%20Beta.shp?m=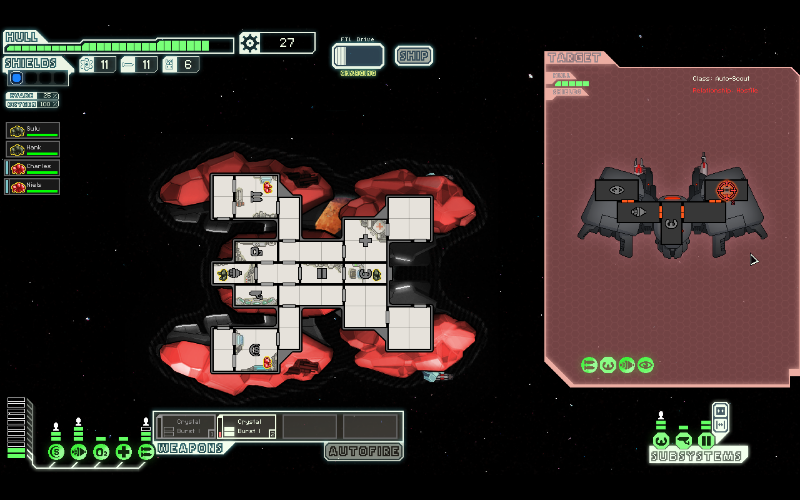 Some things I still need to work on are floor graphics, glow graphics, and red crystal burst weapons.
Thanks for taking a look, I'm looking forward to seeing your reactions