(05/11/2013)
Finally got a lot finished with the ship, now i need sound files to make it sound like a Star Wars ship.
Things still to consider/do:
-
New shields
from what I currently got.
-
Changing the weapons
from the High-Tech cannon to a more plain cannon.
-
Sounds
, which i thought would be simply but i guess the net is flooded with crappy Star Wars sites that hardly have anything on them.
- Download is available, give it a try. Decided its good enough, aside from minor things to do(scroll up).
Hi'hi!
My first ship,
Enjoy and you have my needless permission to use in your mods.
This is the Star Wars:The Old Republic's "Phantom X-70B" given to the Imperial Agent. The room placement was becoming a pain and I disliked covering certain area's of the ship, so rooms won't correct, as the point of flying around in it is because it is a B-E-A-utiful ship. I never came across it in FTL, so I did it up, after all its a B-E-A-utiful ship!.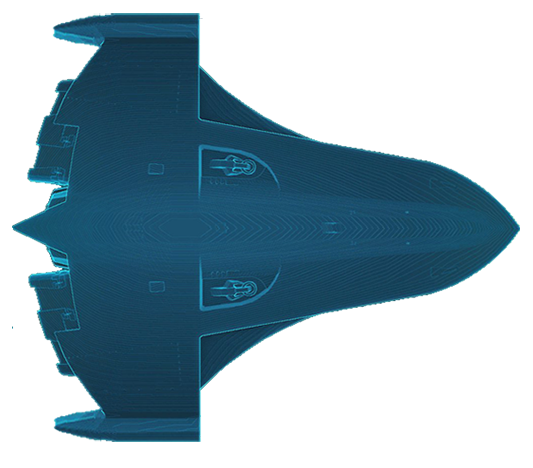 Not sure if I severly copied someones weapons with this. (not the weapon on the Phantom
Phantoms current cannon.
Which has a very cool firing animation, its like its cyclones during the fire..?(a quick spin when releasing energy to fire).

Images:
Ship - Image from SWTOR the game, had to find a planet that gave a great birds-eye of the ship leaving. This was done on Tatooine when leaving on the ship. (may alter around wings for weapons)
Cloak - Image from SWTOR. (just used with no alteration, looked cool enough)
Shield - Done. (maybe)
Gib's - Done(i wanted to add a toilet, but maybe next ship)
Interior - I may have ripped and altered some images from FTL or from the Mod: "FTL Captain's Edition". I'm sorry if i have and will change w/e if i must (In the future i may make the interior look a bit more like actual interior... well its a thought).
Glows - Done(might touch up the ship's outside colors/glows one day).
Weapons - Done (Althoe cool, im 50/50 on them fitting with the Phantom)
*Currently still working on*
Ship:
Power - 6
Weapons - lvl 3. (2x X-70 Weapons, 2 damage, 2 fire, 2 breach, 9sec cooldown ) (1-5, Low to high)
Shields - None
Cloak - lvl 1
Sensors - lvl 2
Doors - lvl 1
Medbay - lvl 1
Engines - lvl 2
Doors - lvl 1
Oxygen - lvl 1
Pilot - lvl 1
Drone Bay - None (max 1 drone)
Teleporter - None
Augments - Long Ranged Scanners, Weapons Ready(current set up)
Thanks to the FTL community for help me out, without the tools, guides, patience, etc.. it would never have happened.
Download: **Replaces the Kestrel** Which can be changed.
http://www.mediafire.com/download/zb7hm ... _X-70B.ftl