Hello again, I've got another ship mod for anyone who thinks it's cool.
This is the FSV Kaiser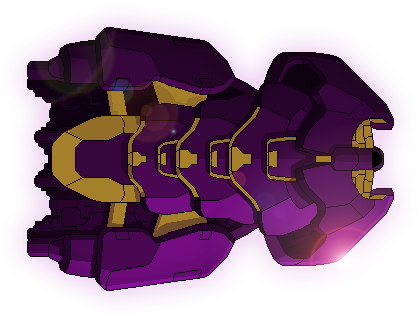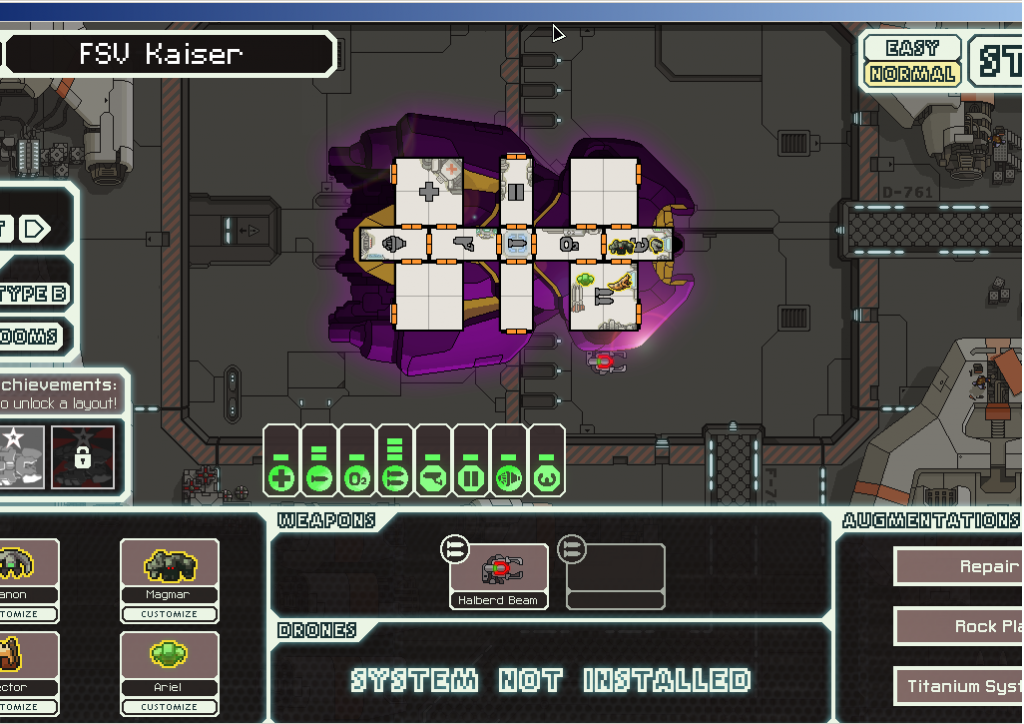 STORY
This battleship used to be the crowning achievement in Rock ship technology, that is, until it's maiden voyage through the Fenris systems. It was swarmed by pirates, and eventually boarded by the crew of a small salvaged mining vessel. The scavengers and pirates took a what they were able too, but were driven off by the new crew. Though it no longer has a shield system, it is still one of the most feared vessels in Federation space.
You live so you can see the fear in lesser men, especially when they think they are above you. You love to see that look when they finally realize that they are nothing but a mantis grub being stepped on on your way to glory.
Oh yeah,
And the money.
This was my attempt to make an overpowered ship balanced.
Pros
50 hull
rock plating
titanium systems
repair arm
artillery beam
Cons
No shields to start
Engines start at one bar
No cloaking AT ALL
2 weapon slots
If your weapons are hit, you have to wait for the artillery beam
Replaces the Rock A
Like before, I would appreciate constructive criticism
Download link:
https://www.dropbox.com/s/dja9pixzogex32b/Fenrisian%20Battleship.ftl