Introducing my newest ship.....
THE VRAKDOS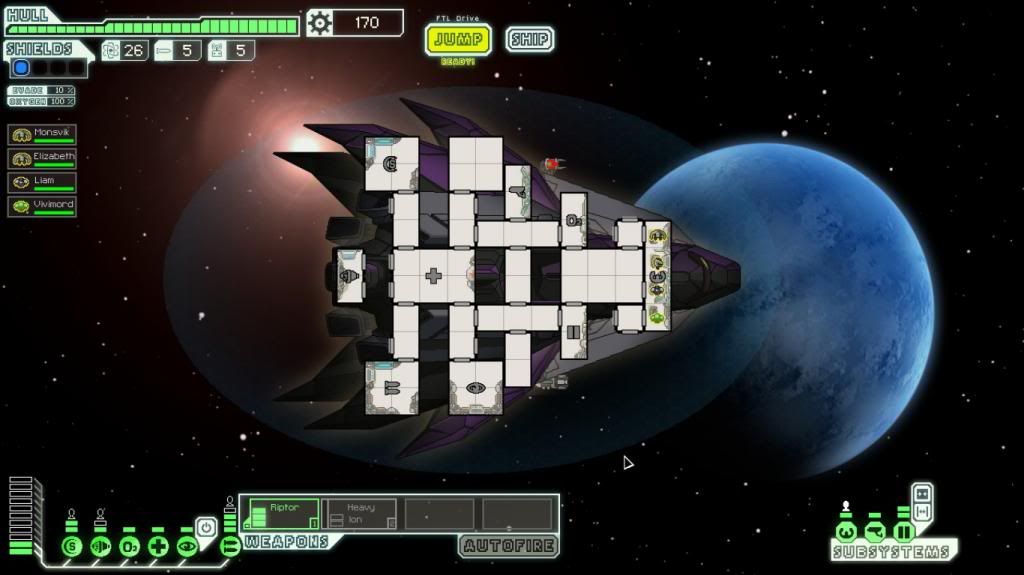 Designed to enter a cloak for extended amounts of time, and then quickly cut through a ship, this ship makes for a formidable foe!
Weapons:
The riptor beam is a highly modified version of the mini beam that will quickly cut through any ship, assuming there is no shielding to stop it!
The riptor beam is like an automated beam weapon waiting to cut open a ship!
http://orashome.weebly.com/uploads/1/9/7/9/19790031/vrakdos.ftl
For more fun crap (that I probably didn't post here) please go to my website:
http://orashome.weebly.com
BrenTenkage's lets play video:
http://www.youtube.com/watch?v=vj5BKd_H ... e=youtu.be
Thankyou for making this
Proud superluminal user!