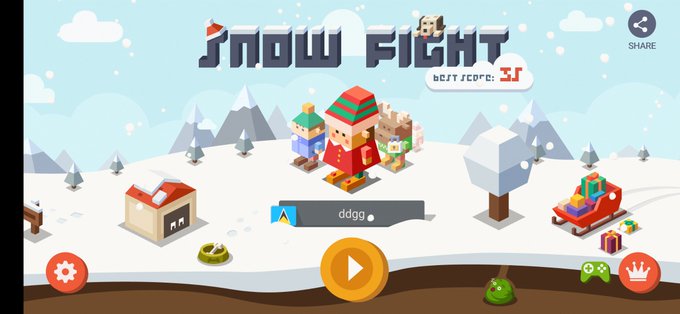 SnowFight Go
is the best winter game in 2019. It is a multiplayer snowball fight game in cartoon style with cheerful sounds. Each battle map supports 80 players. SnowFight Go is very easy to operate. You only need to tap your enemies, keeping snowballs flying to them accurately. Meanwhile, you also need to dodge the snowballs coming at you. Remember never take your fingers off of your target. This way, you will increase your chances of success in the game!
SnowFight Go will bring you infinite fun whether you are in hot summer or cold winter. Believe it or not, join the awesome world of SnowFight Go!
Key Features:
- Players all around world
- Online multiplayer battles
- Extremely easy operation
- Choice of characters
- Communicate by emoticon
- Cool tools to enhance power
- Share and challenge with friends
- Great HD graphics
SnowFight Go is free for download on Google Play.
https://play.google.com/store/apps/details?id=io.gamen.snowfight
History Versions:
1.0 new release
1.0.1 bug fixes