Hey there!
2 Play is a collection of
8 GAMES
for 2 players in a local multiplayer on one device (split-screen)!
They are all from different genres like racing, maze, arcade, reaction, mind games, ... so there is a game for everyone among them!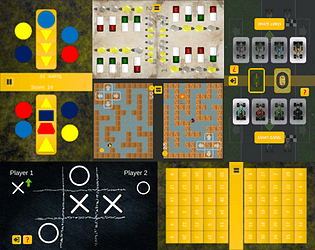 Get it here for free:
https://play.google.com/store/apps/details?id=com.Gamesbynama.ToPlay
The games are all easy to understand but can really challenge the two players competing against each other.
The games are great to kill boredom (e.g. while waiting) or just to have fun together!
HAVE FUN!