This post contains 7 squads which I have neglected to upload to any sort of site outside of Discord; for the most part, these squads are relatively old and display how my abilities to make Into the Breach mods have changed. If you want to read each squad's backstory (which are a fairly short read), then you can view it here on Reddit:
https://www.reddit.com/r/IntoTheBreach/ ... ollection/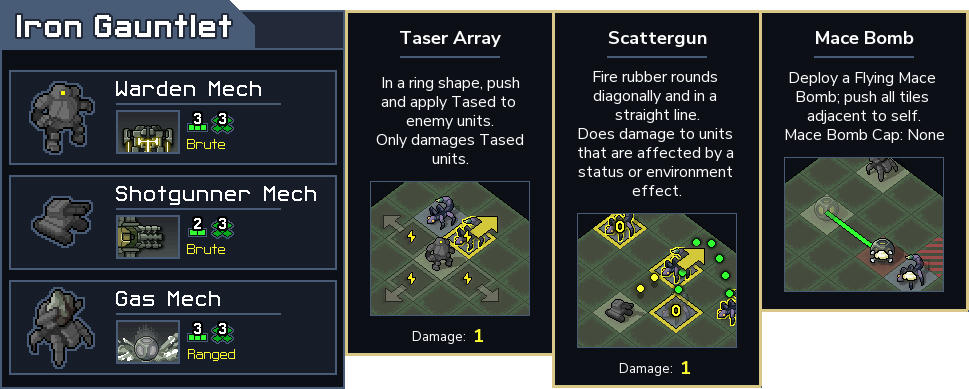 If you encounter any bugs or issues with any of these squads, please report them to me. Also, please post/provide any constructive criticism you may have.
If you have any ideas for squad ideas/weapon ideas/basically any mod ideas let me know and I'll take it into consideration and then (probably) make it!
DOWNLOAD