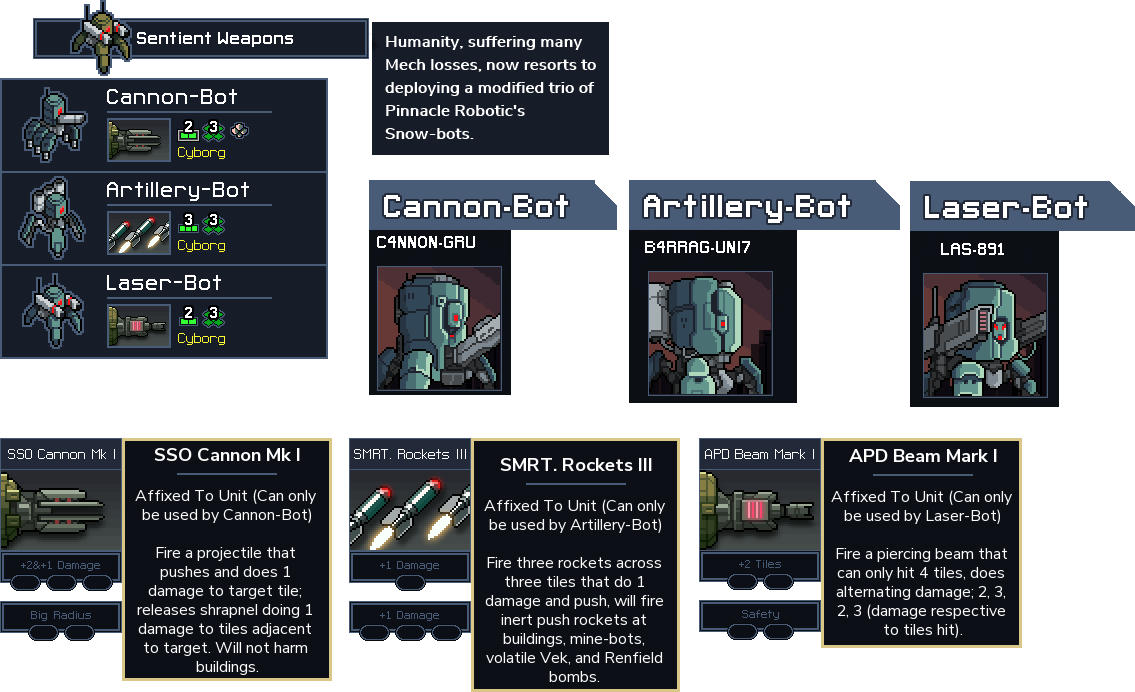 Download: https://www.dropbox.com/s/75qo4k2z1jas9 ... 2.zip?dl=0
**Notes:
-Yes, it says that they are Cyborgs; for now, deal with it.
-Each Mech/Bot is controlled by their respective pilot--with the skill "Robot" which is exactly the same as the"Vek" skill.
-At the moment, I do not have the time to play a run with this squad, so it may or may not be balanced (shouldn't have too many bugs, though).
Changelog:
v1.0.1; Fixed a small bug with the SMRT Rockets.
v1.1.1; Fixed loading issue.