Hello there!
I've been having issues tinkering with the game files, and I'm hoping someone could help shed a light on the issue.
What I'm trying to do is change the Zoltan crew of the Adjudicator into human crew, for narrative purposes in a youtube series I'm working on during the year. This has not been going well for me so far.
My first attempt was to use FTLShip Edit, which I was informed was completely the wrong use for it, and that's fair enough. I then tried to edit the blueprint file directly, which just resulted in a game crash: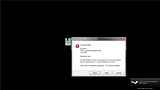 I then discovered that I should be doing it as an .append file, so I made one with the changes I wanted, created an .ftl mod file and... another crash. But a different one!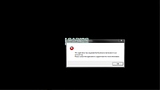 So yea. I'm sure I'm doing something wrong and being incredibly stupid but is there any way to fix this? I need to get this sorted as soon as I can really so any help will be very greatly appreciated.

Thank you for your time.